High Throughput, High Content Biophotonics Imaging
For the study of many complex biomedical systems, high throughput, high content imaging modalities are often required. In this presentation, I will present two active areas of biophotonics research in the MIT Laser Biomedical Research Center. First, I will discuss some recent advances in improving the throughput of multiphoton microscopy that is capable of in vivo deep tissue imaging. Specifically, I will focus on the problem of imaging how a single neurons integrate synaptic input signals from its 104 synapses in a living mouse brain. Second, I will describe recent work in developing novel interferometric phase microscopes describing how sub-nanometer scale motions in cells and tissues can be monitored at video rate. The applications of this powerful approach to quantify the mechanical properties of cells and tissues will be illustrated in a diverse set of studies where biomechanics play important regulatory role including sickle cell disease, cancer cell metastasis, liver bile canaliculi regulation, and mesenchymal stem cell identification.
Peter So, MIT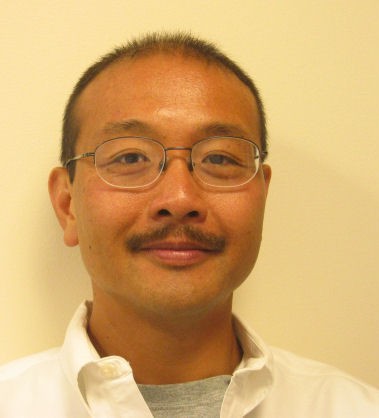 Peter So is a professor in the Department of Mechanical and Biological Engineering in the Massachusetts Institute of Technology.  Prior to joining MIT, Peter So obtained his Ph.D. from Princeton University in 1992 and subsequently worked as a postdoctoral associate in the Laboratory for Fluorescence Dynamics in the University of Illinois in Urban-Champaign.  His research focuses on developing high resolution and high information content microscopic imaging instruments.  These instruments are applied in biomedical studies such as the non-invasive optical biopsy of cancer, the mechanotransduction processes in cardiovascular diseases, and the effects of neuronal remodeling on memory plasticity.  Peter So is currently the Director of the MIT Laser Biomedical Research Center, a NIH NIBIB P41 research resource.
Reservations:
Dinner & Meeting reservations must be made by 6 PM, Monday, March 14.  We can no longer accept dinner reservations after this cutoff.
Meeting-Only registrations are appreciated by Wednesday, March 16, the day before the meeting.  Walk-ins are acceptable for the meeting-only.
Please make online reservations via the "Click to signup" button above.
Reservations may also be left on the answering machine at (617) 584-0266. We no longer have an email address for reservations due to SPAM.
When making reservation requests, please provide the following information:
DINNER AND MEETING or meeting only
Name(s) and membership status
Daytime phone number where you can be reached (in case of change or cancellation)
Location:
Rebeccas Cafe (Located in back of the office complex)
275 Grove Street
Auburndale, MA 02466
(617) 969-3282
Networking—5:45 PM, Dinner—6:45, Meeting—7:30 PM.
Menu:
Vegetarian option available on request
Dinner Prices:
 
 Register on/before
 DINNER Reservation Date 
 Late Reservations
Based on Availability
 NES/OSA Members and their guests 
 $30.00 each 
 $35.00 
 Non-members 
 $35.00 (See NOTE Below) 
 $40.00 
 Students 
 $5.00 
 $5.00 
 Post-Docs 
 $15.00 
 $15.00 
NOTE: The NES/OSA has not changed dinner prices in several years but has been facing higher costs. We have increased the cost of dinner by $5 this year. We will try to accommodate late reservations but cannot not guarantee that a meal will be available.
General Information on NES/OSA Meetings
Cancellations and No-shows:
If the meeting must be cancelled for any reason, we will try to call you at the phone number you leave with your reservation. Official notice of cancellation will be on our answering machine.
We have to pay for the dinners reserved as of the Tuesday before the meeting, so no-shows eat into our cash reserve. If you will not be able to attend, please let us know as early as possible. Otherwise, no-shows will be billed.
Membership Rates:
| | |
| --- | --- |
| Regular members | $15.00 |
| Student members | free |
NOTE: The extra $5.00 of the non-member dinner fee can be used toward membership dues if the nonmember joins and pays dues for the current year at the meeting.